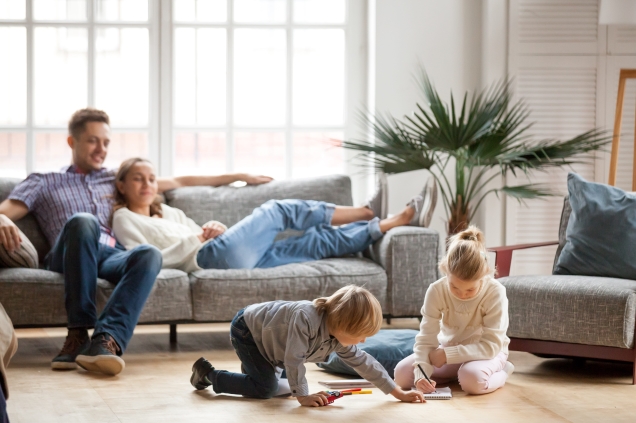 Customer Testimonials
Nancy Cross

⭐⭐⭐⭐⭐

O.M.G ! If you are considering remodeling your kitchen..or bath..and need to see samples of Tiles for ideas..you Must go here ! I was Thrilled to see so many choices. Excellent assistance offered. You Can take samples home to see in Your setting how they will work with cabinets, etc. Flooring options too. But my visit that day was in search of backsplash options . Super excited !!
Paul Dublin

⭐⭐⭐⭐⭐

Howard flooring was an absolute joy to do business with. They helped facilitate a rushed need that I had and went above and beyond normal customer service. I would highly recommend doing business with them. I will definitely be using them again for future flooring needs.
Colten Wright

⭐⭐⭐⭐⭐

Great experience! My wife and I were looking for vinyl plank flooring to be used in the bedrooms of our home. Mary and Howard Young were extremely helpful in showing us the options that fit our budget and would also live up to our expectations about quality and durability. The showroom was clean and well organized. Customer service was top-notch. Pricing was reasonable and fair. We highly recommend Howard Young Flooring.
tareqskh

⭐⭐⭐⭐⭐

This is how businesses should be. Everything about my visit was great:
- I genuinely felt that all that was on their mind was me being happy and satisfied with my selections
- They cared as if they were picking items for their own home
- I received honest advice on quality, even when it was against making a sale.
- They took their time while I struggled with my indecisiveness and never rushed me.
- The store was very organized and they have a wide variety of options to choose from.
- Even Bella the cat was friendly and didnt shy away from asking for some attention!
I would highly recommend this business.
Huey Crowell

⭐⭐⭐⭐⭐

We had a great experience with Howard Young Flooring! Howard has done a backsplash and total shower replacement for us. He is very meticulous about his work and does a super job!! He and Mary are very professional and a pleasure to work with! They also stand behind their work. You may have to wait to schedule your job but it is worth the wait!
Brandon Stassen

⭐⭐⭐⭐⭐

Great people! Mary and Howard helped us when we were going through a rough time with a house that flooded. They guided me "a do it myself guy" on how to lay the flooring we purchased from them. We still have a great relationship and I recommend them to any body looking for flooring and a good honest experience!!
ttjet45

⭐⭐⭐⭐⭐

I recently had new flooring installed in my home. I went to Lowes and American and was not only surprised with the high cost estimate given for the jobs the sales people were difficult to work with. I was going to wait on project because of those experiences. Then I happened to stop into Howard Young Flooring. Mary immediately took me under her wing and wanted to give me a better experience then the previous places. She let me take my time and look at as many samples I needed to feel comfortable. Mary helped me with selections and helped me lower the number of samples to look at. I was then set up with a measurement appointment and I met Howard Young. He was extremely nice. He made suggestions nod one suggestion saved me a lot of money because I planned to add wood flooring to areas that Howard advised me that it would be better to leave the tile in place. He could have just let me do what I planned he make his money and in a couple of years I'm upset because wood got wet. When my shipment arrived Howard again showed his integrity by telling me the order was warped. He said he could not put that order down but he needed to go handle with his distributor. He found that shipment was old, had gotten wet, and they no longer carry. I know had Mr Young not been honest he could have installed it and moved on and then a few months down the road tell me the issues with the floor are due to me. This was such a positive experience I wish they did more stuff. You will be pleased not only with how they treat you but also their professional attitude with customers.
Jackie Sly

⭐⭐⭐⭐⭐

I truly overwhelmed myself shopping for flooring at the big box and larger stores and conflicting information. I knew within minutes of walking into Howard Young's Flooring that I was home! The first impression of honest, friendly, proficient, fair-priced, patient and flooring professional excellence exceeded our expectations in every way. I am so grateful that I took the time to stop there and that they did our floor. Never, ever waste time anywhere else for flooring!
Marissa W

⭐⭐⭐⭐⭐

What a wonderful place! After going to Home Depot and Lowes to get quotes on new carpet and nearly having a heart attack at the prices, I went here. They made such a stressful experience a pleasure! Mary assisted me and she is just a joy to work with. She was so very helpful and friendly. Their prices are amazing and I just cannot wait to go back to get more flooring or to refer my friends and family!!
Samantha Morris

⭐⭐⭐⭐⭐

Howard's flooring did a great job with installing my carpet and I was very impressed with how they got me on the schedule so quickly! Also there carpet installers are very polite.
Barbara Nawrot

⭐⭐⭐⭐⭐

Two and a half years after my original install, their service is as strong as it was on that first day I walked into their showroom.
Thank you!
Suzanne Levan

⭐⭐⭐⭐⭐

Wonderful service!! Mary is the best to work with and get things coordinated and Howard and his team did a fantastic job for us. Would definitely work with them again.
jack needham

⭐⭐⭐⭐⭐

I am a home builder and I have used Howard Young Flooring for over ten years. I would highly recommend them for all your flooring needs they go way above there competitors for quality of products & service. I will continue to use Howard Young Flooring for all my needs in the future.
Stephanie Keen

⭐⭐⭐⭐⭐

Brianna is very helpful. A lot of choices and samples!
Jason Rabinowitz

⭐⭐⭐⭐⭐

These guys know what they are doing! We had a very tight schedule and they exceeded our expectations with timeline and quality of work. Fair prices. Highly recommend.
C M

⭐⭐⭐⭐⭐

This was the best most positive experience I ever had with a company. They are kind and fair most of all they will not try to get you to purchase outside of your budget.
Regina Barry

⭐⭐⭐⭐⭐

Outstanding customer service. Very professional and personable. They have quality goods and are honest. I highly recommend.
Junior Sims

⭐⭐⭐⭐⭐

The office staff are awesome and tend to your needs . They are always willing to go the extra mile. Mary you rock!!
Pete Reeser

⭐⭐⭐⭐

Howard Young Flooring replaced our living room floor in February 2015. Excellant job and great people.
Terry McClain

⭐⭐⭐⭐⭐

Looking forward to the bathroom installs and they are extremely helpful through the entire process.
Charles Hagg

⭐⭐⭐⭐⭐

Good workmanship installing subway tile backsplash in my kitchen.
Michele

⭐⭐⭐⭐⭐

Awesome and very patient people! Highly recommend this place!! 😊
Henry Arbona

⭐⭐⭐⭐⭐

Great prices and selection
Paula Parker

⭐⭐⭐⭐⭐

Very helpful
Jake parkerson

⭐⭐⭐⭐⭐

Great company